Electrical appliances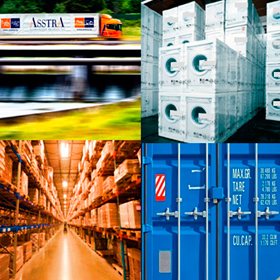 Edges Express, International Transport and Logistics Holding, is the perfect supplier of logistic services for the wholesalers and producers of electrical appliances.
Edges Express created a project oriented to the commodity group of small and large electrical appliances and its component objects to satisfy the high demands of the clients in this sector.
Extensive experience in this sector permits Edges Express's specialists to offer effective solutions of transportation to the clients taking into account the peculiarities and types of transported technical goods.
Our wide network of branch-offices in the countries of Europe and CIS permits our specialists to complete the following tasks:
International transportation of liquid cargo, including "door-to-door" delivery
Comprehensive range of services aimed at ensuring customs clearance in the countries of Europe and the CIS
Escorting and protection of transported goods
"All risks" insurance terms: your goods can be insured with the largest insurance companies
Foreign economic activity and supply chain management
Special terms of pricing for regular clients including a flexible discount system and price fixing during the contract period
Edges Express's important advantage is the ensuring of custom guarantees in the territory of Customs union which allows clients to avoid a customs escort .
You may contact the nearest office of Edges Express to request a quote for the transportation of electrical appliances and to receive supplementary information about the other services of our company.