Cargo transportation by own road transport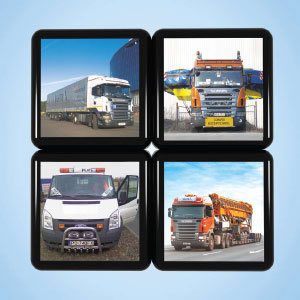 The main sphere of Edges Express Transport activities is cargo transportation with own road transport.
The fleet of modern truck is intended for international transportation and local distribution.
Edges Express Transport offers the following services:
Transport support of product deliveries from the CIS countries to Europe by means of road transportation
Transportation of oversized and overweight cargoes by specialized rolling stock
Transportation by container trucks travelling through the sea port of St. Petersburg and on along internal Russian routes
Cargo deliveries by low-tonnage trucks with a capacity of up to 3 tons around Moscow and Moscow oblast

Edges Express Transport contains four transport companies:
FLLC Edges Express Transport (Minsk, Belarus) is a bona fide participant of the international trade and holds a license of international carrier
OOO Edges Express Russland (Smolensk, Russia)
Edges Express Polska Sp. z o.o. (Poznan, Poland)
OOO Edges Express Cargo (Moscow, Russia)

The license of international carrier allows FLLC Edges Express Transport allows transporting of customs-controlled goods without customs escort and payment of customs fees on the territory of the Republic of Belarus and Russia.
The liability of Edges Express group as a freight forwarder is insured by the insurance broker, Basler Versicherung AG (Switzerland), with a 1,000,000 EUR limit per every insured accident. Additional cargo insurance may be arranged for by Edges Express upon request of the cargo owner.